Huawei has launched a new app called HiCare which provides professional customer assistance for Huawei and Honor smartphones. HiCare provides you with common online services including customer services, issue feedback, user guides, service centers, and self-service. Apart from all these services, it also provides the facility to register for a new software update. In this guide, we'll help you to update Huawei / Honor devices using HiCare app.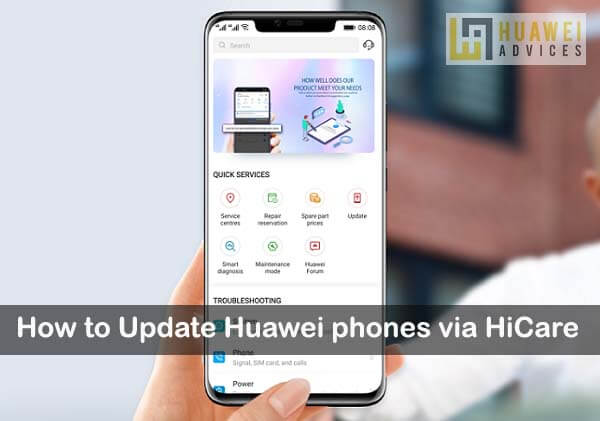 Whether it is a beta update or a stable one, the HiCare is a simple platform to register. In case of OTA update, if you don't receive the notification of the update, then one can take the help of HiCare app to check the update manually. Before starting the update procedure, make sure your Huawei/Honor device has a local SIM card and a local network is used.
Supported devices: The software update via Hicare is supported by a wide range of Huawei / Honor devices including the Huawei P30 Pro, Huawei Nova 5 pro, Huawei Y9 Prime 2019, Mate 20 Lite, Honor 20 Pro, Honor 10, Honor 8X, and more.
How to download and install the latest firmware update on Huawei / Honor devices using HiCare app
1. Download and install the latest version of HiCare app on your Huawei/Honor mobile.
2. Once the app is successfully installed, open it from the App Drawer.
3. Log in with your Huawei ID. Doesn't have, check out our tutorial on how to create Huawei ID.
4. On a successful sign-in, you need to select your country/region.
5. Agree "Permissions and user agreement".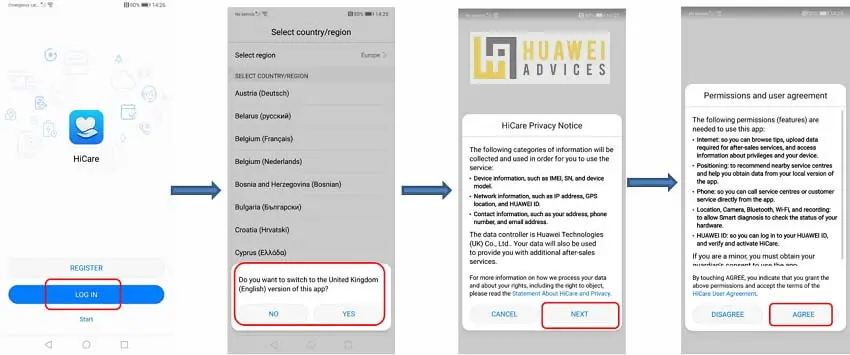 6. Select 'Service' section from the top of the screen and then choose the 'Update' icon.
7. Now you need to tap on Request update > Apply.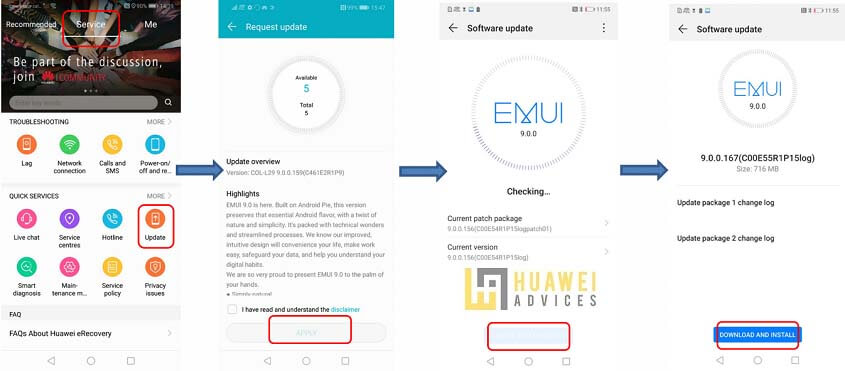 8. Huawei HiCare app will search for the latest software updates.
9. If available, select "Download and install". Doing this, the latest firmware will be automatically downloaded and installed on your Huawei / Honor smartphone.
10. Once installed, the device will reboot to the latest firmware.
11. Enjoy!
I hope the above tutorial was helpful in downloading the latest firmware on your Huawei phones via the HiCare app. If you are facing any issue regarding this, please write to us over here.
You may also like: