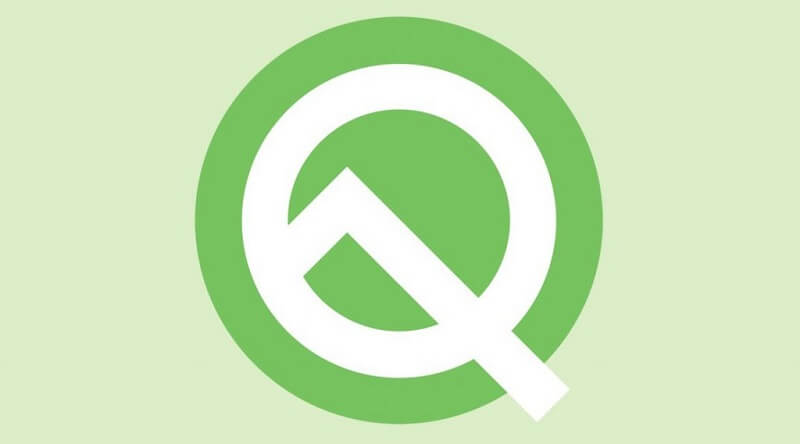 The Android Q has been officially announced, and like always the Pixel phones are the first to get the beta update. Also following the trend of last year, the first Android Q beta made its appearance ahead of Google I/O 2019 which is scheduled to take place in May. Unlike last year, where Google started with a "Developer Preview", this time it is being called Android Q Beta 1. The latest iteration of the mobile operating system brings better privacy and security features, Dark Mode, support for foldable and other innovative screens, better facial recognition and more. Read on for a complete list of Android Q Features.
Android Q is still in the first stage of beta testing and would only be installed on Pixel devices namely Pixel 3 or Pixel 3 XL, a Pixel 2 or Pixel 2 XL, or an original Pixel or Pixel XL. Google is also offering Android Q code for use with Google's Android Emulator, where the developers without Android device have the option to start coding the new OS.
Unlike the previous beta version of Android OS where users need to flash the firmware manually, here with the Android Q beta 1 can get the update over-the-air. To get eligible for the OTA update, you need to join the Android Beta Program here or manually download from Android developer website here.
Coming to the roadmap of Android Q release date, Google will release Beta 2 in April, Beta 3 in May, Beta 4 (with final APIs and official SDK) in June and the Beta 5 and 6 in Q3 and the final stable version will be made available at the end of Q3 2019.
Also:
Download Android Q Stock Wallpapers and Ringtones for any Android device
How to Download and Install Android Q Beta Update
Android Q – List of New Features
The following are the new features introduced by Google in its latest Android Q OS –
Support for Foldables and innovative new screens:
Foldable smartphones are the new trend of 2019. To take advantage of these foldable devices and other large-screen devices, Android Q brings changes to onResume and onPause to support multi-resume and notify your app when it has focus. Moreover, they've also changed how the resizableActivity manifest attribute works to help developers manage how apps are displayed on foldable and large screens.
Sharing Shortcuts:
Android Q also brings a major change to the share menu. A new feature called Sharing Shortcuts will make the sharing task quicker. With this, one can directly jump into another app to share content. Developers can publish share targets that launch a specific activity in their apps with content attached, and these are shown to users in the share UI. Because they're published in advance, the share UI can load instantly when launched.
Settings Panels:
It is one of the major change in the Settings which will make possible to show important system settings directly inside an app. These new Settings Panels will have a floating UI that can be invoked from an app to show system settings and toggles. This takes advantage of the Slices feature that was included in Android Pie. They give the example of a browser being able to display a panel with connectivity settings.
Connectivity permission, privacy, and security:
For Bluetooth, cellular, and Wi-Fi, the FINE location permission will be required. Wi-Fi standard support, WP3 and OWE, will also be included to improve security for home and work networks as well as open/public networks.
Camera, Media, & Graphics:
Google has brought a new Dynamic Depth format that will give third-party apps access to add bokeh effects to images. "Starting in Android Q, apps can request a Dynamic Depth image which consists of a JPEG, XMP metadata related to depth related elements, and a depth and confidence map embedded in the same file on devices that advertise support," describes Burke in his blog post.
The addition of Dynamic Depth image functionality could be extended to create 3D images or enabling AR photography on devices in the future. Also, since Google is making Dynamic Depth an open format, device manufacturers are likely to integrate the new experience within their phones based on Android Q.
New audio and video codecs:
Android Q introduces support for the open source video codec AV1. This allows media providers to stream high-quality video content to Android devices using less bandwidth. In addition, Android Q supports audio encoding using Opus – a codec optimized for speech and music streaming, and HDR10+ for high dynamic range video on devices that support it.
Better facial recognition and smartlock:
As part of the security, Android Q will allow users to use facial recognition to not just unlock the device but also use it for shopping and logging into apps. The smart lock feature will also get improved.
ANGLE on Vulkan:
With the release of Android Q, Android developers and partners have the option to run using ANGLE, a project in the Chrome organization that layers ES on top of Vulkan, instead of using the vendor-provided ES driver.
You can also refer the below source link for in-detailed features of Android Q update. Stay tuned for more about Android Q.