Although Huawei offers the best quality devices at an affordable price tag, one thing they need to work on is its Android-based EMUI skin (Emotion User Interface). Being a world-class company, its EMUI software makes the new users think whether to go with its devices or not. EMUI 9, the latest version of Android Pie-based OS is already out for the range of Huawei and Honor devices and as usual, there is not much change to its default launcher. It is really disappointing for EMUI fans as there are several beautiful third-party launchers available on Google Play Store.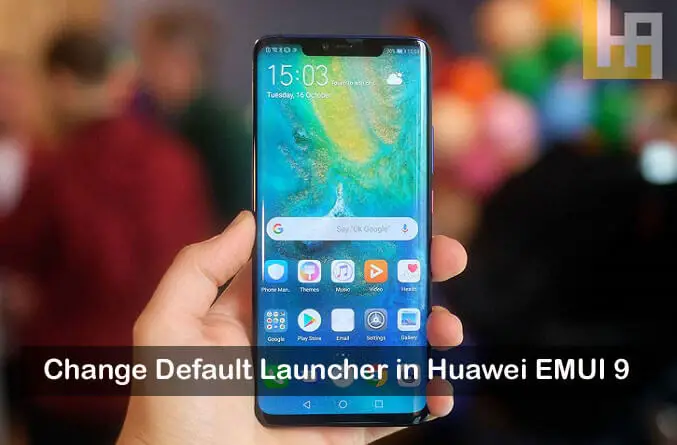 Here, we will guide you on how to change default launcher in Huawei EMUI 9. It is a simple process where every Huawei & Honor smartphone can download and install third-party launcher on their devices. When you download a new launcher, Android will automatically ask you to set a default, but if you need to swap after the fact, you'll need to dig into the settings to do so.
Without much ado, check out the below steps to change your homescreen launcher on any Huawei/Honor device running EMUI 9.0 or above.
Related Content:
Guide to Switch Between Launchers in Huawei EMUI 9
Go to Google Play Store and download any third-party launcher of your choice. As an example, we'll be downloading and installing Lawnchair Launcher on my Huawei EMUI 9 device.
Step 1: Launch the Settings app from the App Drawer.
Step 2: Go to Apps > Default apps > Launcher.
Step 3: Here you will see the list of all launchers installed on your device. You need to select the newly installed Lawnchair Launcher from the list.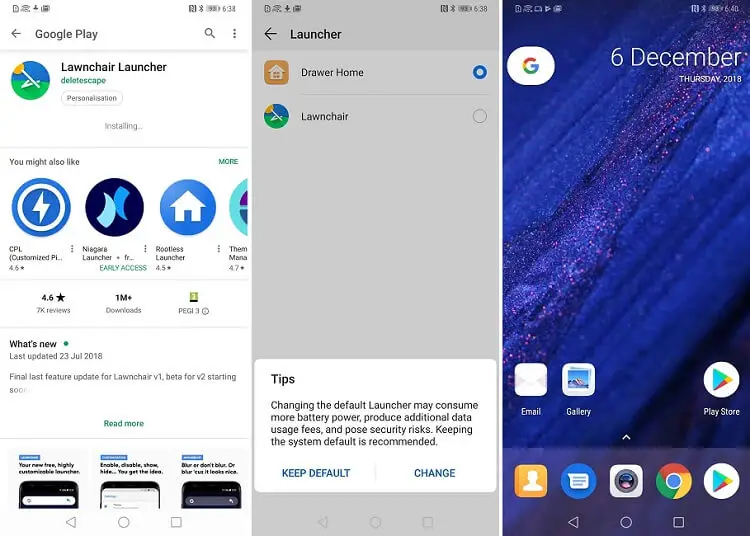 Step 4: Finally, tap on 'Change' for the changes to take place.
Step 5: Tap your home button to start enjoying your new launcher.
That's it! I hope you've successfully switched between launchers on your EMUI 9 running Huawei/Honor smartphone. For more such tutorials, do visit our EMUI section.