All the Huawei and Honor phones come pre-installed with the company's own custom skin called "EMUI" based on Android. Just like Xiaomi's MIUI skin, the Huawei EMUI skin also offers lots of features and customizations. One of such is App Drawer. Here we have quick steps to enable standard swipe-up App Drawer on Huawei P30, P30 Pro, and P30 Lite.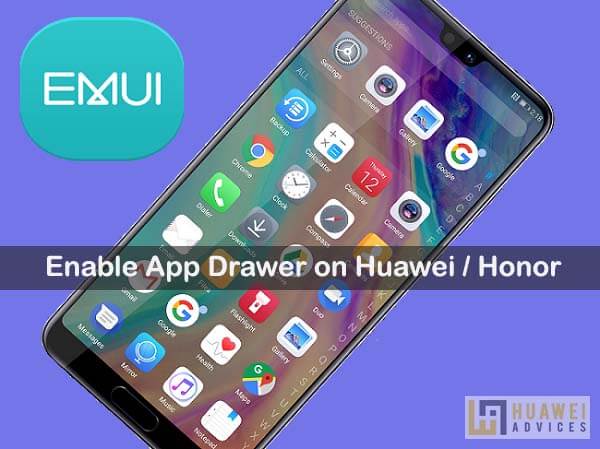 By default, there is no App Drawer on Huawei and Honor devices. All the apps which are pre-installed or downloaded from Play Store are shown right on the home screen. This is really headaches for users with a great number of apps. To satisfy EMUI users, Huawei introduced a feature which lets you choose between the App Drawer and all apps on the home screen. Most of the users are not aware of this option and looking on the web for possible solutions. But, hereafter there is no need to look around as we have a brief guide to enable or disable App Drawer on Huawei P30, P30 Pro, and P30 Lite smartphones.
More importantly, there is no need for a third-party application to get the app drawer. Simply a Huawei phone with EMUI installed (always ships with the phone out-of-the-box) works for you.
Note: The following guide is also compatible with other Huawei and Honor smartphones running on EMUI 9.0 or above.
How to enable App Drawer on Huawei P30, P30 Pro, and P30 Lite
1. Go to the device main Settings. One can use the shortcut on the home-screen or scroll down the notification panel and tap on the Gear icon to get into settings.
2. Navigate to "Home screen & wallpaper" and tap on it.
3. Here you will see two types of home-screen style – Standard and Drawer.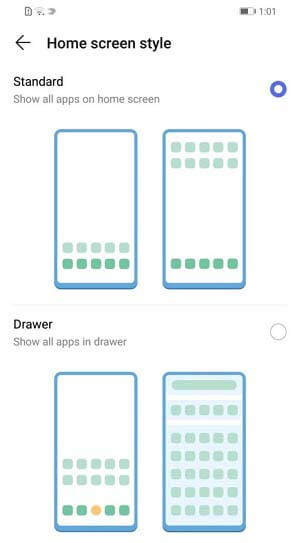 4. The Standard will be set as default. You need to choose "Drawer" home-screen style to a stand-alone app drawer.
5. Enjoy!
I hope the above steps were useful in adding app drawer to your P30 home screen. You can also check our EMUI section for more such useful tips, tricks, and other useful tutorials.
Also Read: