Dark Themes is becoming a first choice for various OEMs smartphone users these days. Recently, Huawei announced a dark system-wide UI feature which lets users to apply a dark theme throughout the entire core OS. By enabling this feature, one can boost the battery performance. Unfortunately, this Darken Interface Colors is available only for Huawei Mate 20 Pro and the Mate 20 X. But, there is no need to worry as here we'll help you to download and install Deep Black Dark Theme on any Huawei & Honor smartphone.
Deep Black Dark Theme is a special theme designed for users who are missing with "Darken Interface Colors" feature. It is compatible with all Huawei phones running on Android 9.0 Pie based EMUI 9.0 OS. All credits goes to XDA Recognized Themer maurydes for creating this Deep Black theme.
Here is the preview images of the cool new dark theme for Huawei / Honor devices –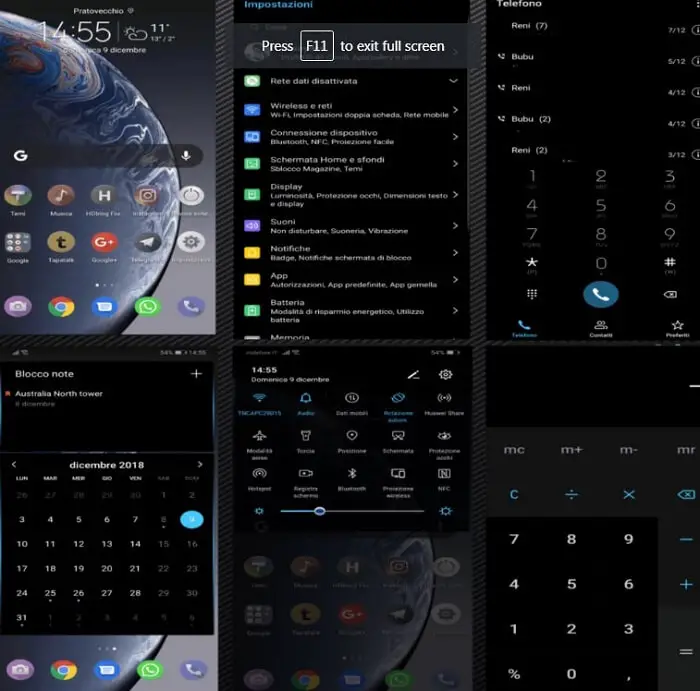 Download Deep Black Dark Theme for all Huawei and Honor phones
More Themes:
How to Install Deep Black Dar Theme on Huawei & Honor devices
The following are the simply steps to apply this theme pack on any EMUI running Huawei / Honor smartphone –
1. Firstly, download the hwt theme file from above download section to your device storage.
2. Now you need to transfer the file to internal storage at Huawei/themes folder.
3. Launch the Theme Manager app.
4. Under 'Me' section you will find the downloaded Deep Back Dark Theme.
5. Simply, select the theme and tap on 'Apply' option.
6. Restart your mobile for the theme to take full effect.
That's it! The new theme is successfully applied on your Huawei smartphone. For more such beautiful themes for your EMUI smartphone, do visit our THEMES section. Also, don't forget to share the post with your friends on Facebook and Twitter, and let them enjoy this Deep Black on their Android devices.