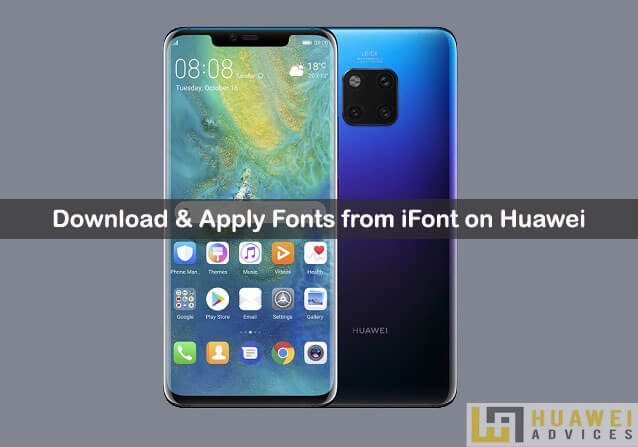 Android OS always tops the list when considered the customization options. Changing the font's style is one of those things which Android users love to do. Huawei and Honor users always looking around for different font's style for their devices. Hereafter there is no need to look around as we have shared a detailed tutorial to download any font from iFont app and apply on your Huawei EMUI device.
Not everyone likes the default font that comes with Android. Every user wants to apply the font according to their own choice and preference. So, here one can download their own choice of a font from the popular iFont app. iFont is a beautiful fonts app where you can download and use hundreds of fonts to make your phone become lovely. It makes the task simple of changing system font. All you have to do is download font from iFont app and apply it from the Themes app. It works with each and every Huawei device running on EMUI 8.0, EMUI 9.0, and EMUI 9.1 OS.
Without much ado, refer the below links to download necessary apps and then we'll directly take you to a step-by-step guide on how to apply iFont fonts on any Huawei and Honor device.
Also Read: Download & Install 50+ Fonts / Emoji on Huawei devices [No Root]
Downloads:
How to download and apply fonts from iFont app on any Huawei/ Honor EMUI smartphone
1. Download and install the iFont app as well as Huawei Editor app on your EMUI device.
2. Open the iFont app from the App Drawer.
3. Go to 'My' section and tap on 'Setting'.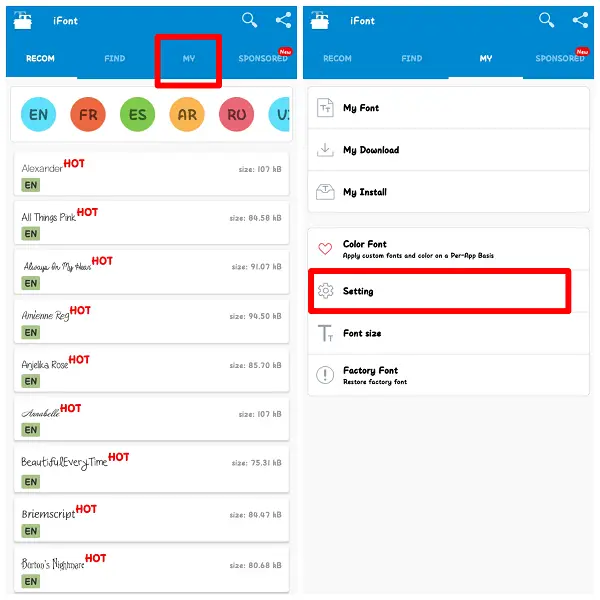 4. Once you're in iFont app settings, you need to select 'Change font mode' and set it to 'Huawei mode (for Huawei)'.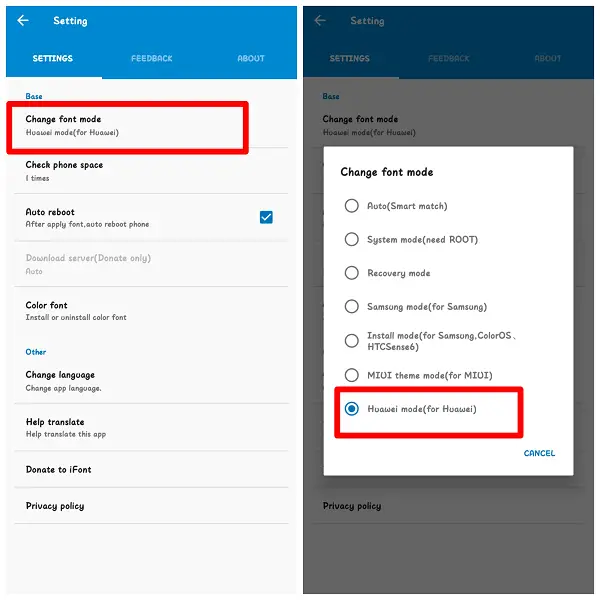 5. Now you need to download any font you want and hit the set button to install the font on themes.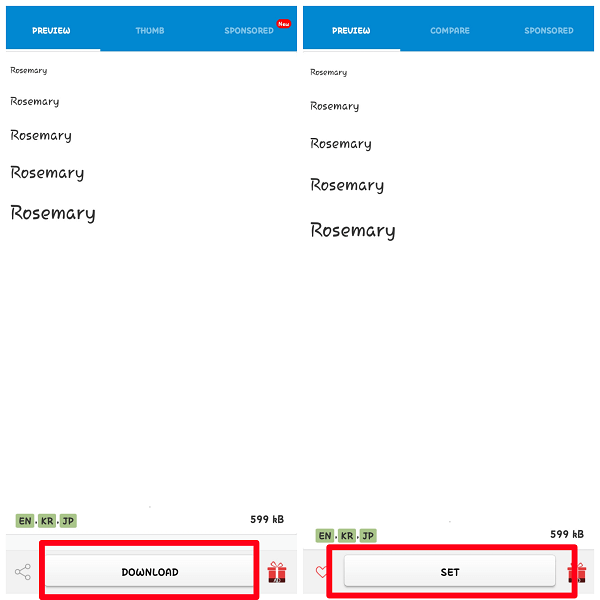 6. The downloaded font will appear on the themes app.
7. Next, go to Huawei Editor app and tap on "Pick a Theme" option.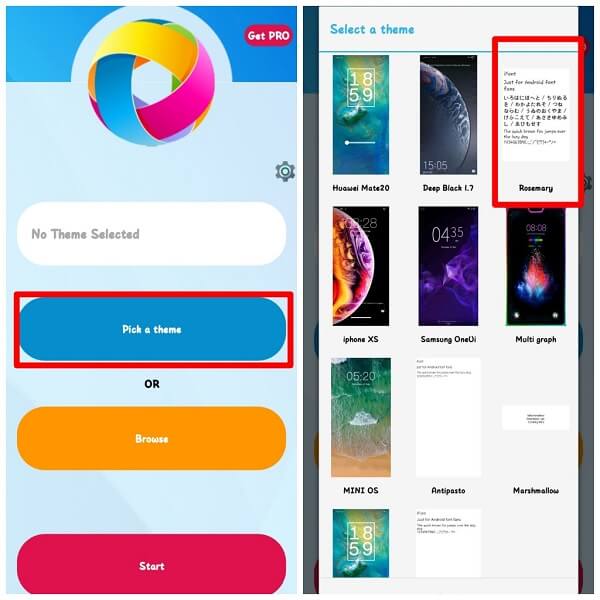 8. Here you need to select the downloaded font and select 'Start'.
9. After that, without choosing any option on the screen you need to tap on 'Overwrite the theme' and then 'Finish'.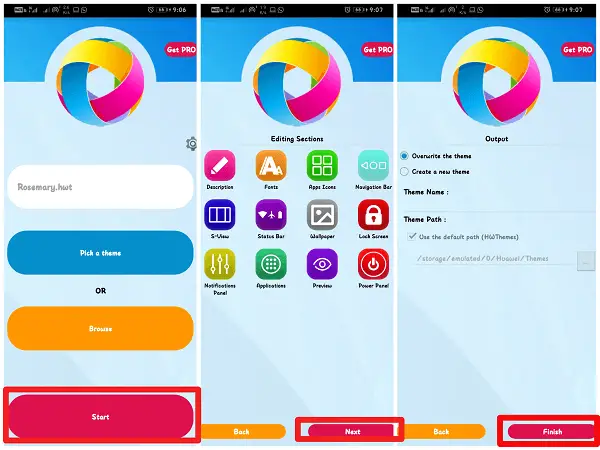 10. Now, open your themes app which comes pre-installed on any Huawei device. You'll see your font has been edited.
11. Apply the font. Enjoy!
That's the simple guide to edit any font and apply on your Huawei EMUI smartphone. You can also check our ANDROID section for more collection of Fonts, Wallpapers, Themes, and apps.
Source – Honor Forum