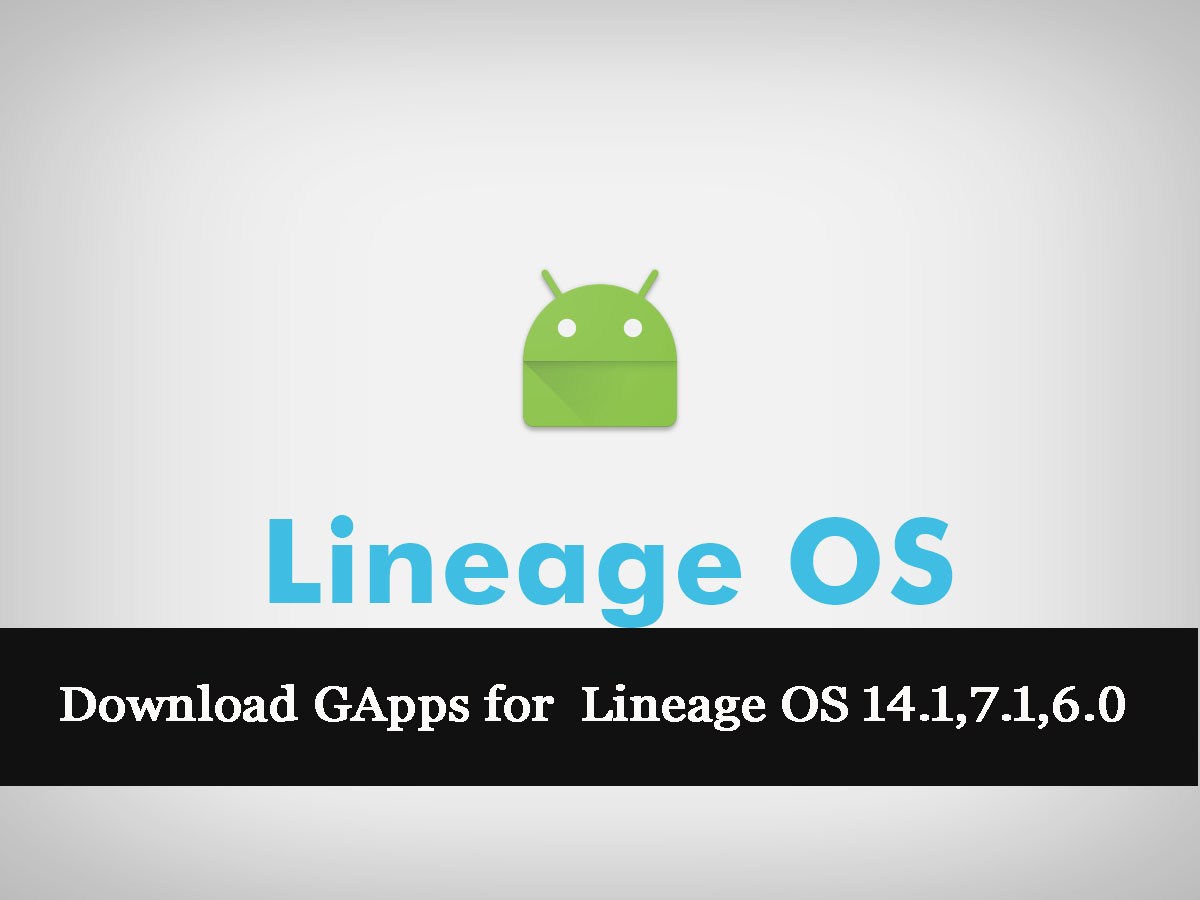 As we all know, Cyanogen discontinued the CyanogenMod ROM on December 31, 2016, and transitioned into Lineage OS. The company has already started rolling out Lineage OS 14.1 for various supportive devices. Those who already flashed the Lineage official ROM, need to install GApps. So, here we have shared download links and installation guide of Lineage OS 14.1, 7.1, 6.0 GApps.
There are various Google Apps packages available wherein each package consists of a different set of Google applications. So, download the one which is more suitable for you.
Download GApps for Lineage OS 14.1/7.1
Open Gapps for Lineage OS:
Open GApps is one of the most downloaded GApps packages for your LineageOS. It includes various other packages like stock, mini, micro, pico, or nano Gapps, downloaded according to the need. Refer the below link to download Open GApps package for your Lineage OS 14.1 ROM –
Download Open GApps for LineageOS
Slim GApps for Lineage OS ROMs
Slim GApps package consists of only a few numbers of Google applications. Download from the below link –
Dynamic Gapps/ Bank GApps for Lineage OS 14.1
Bank/Dynamic GApps is the one comes bundles with minimal edition GApps with proper installation of play services. It is being created by a developer from dirty unicorn ROM.
Download A-GApps for Lineage OS
It is one of the smallest GApps with only 51MB. The following link will help you to download A-GApps package –
How to Install Lineage OS 14.1 GApps on your Android mobile
1. Firstly, refer the above links to download GApps and save it on your device.
2. Switch off your phone and boot into Recovery mode (TWRP is recommended).
3. Now, if you are using TWRP recovery click on 'Install' and select Gapps package or if you are using CWM click on install zip from sd card and select Gapps package.
4. Confirm the flash.
5. Once done, clear cache and Dalvik Cache.
6. Reboot your device.
That's it! This was the complete tutorial to download and install GApps on Lineage OS.