US government still doesn't ease the trade restrictions on Huawei and its sub-brand Honor. As a result, all the latest Huawei smartphones launched after the US imposed trade-ban in May 2019 comes missing with the popular Google Play Store and Play Services. Although Huawei has its own app ecosystem called the Huawei AppGallery, it still lacks popular US-based applications. One of such is Instagram. If you recently purchased a Huawei/Honor phone, then you surely looking for a way to get this app on your smartphone. To make things simple for you, here we have shared quick steps to download & install the Instagram APK in any Huawei/Honor device.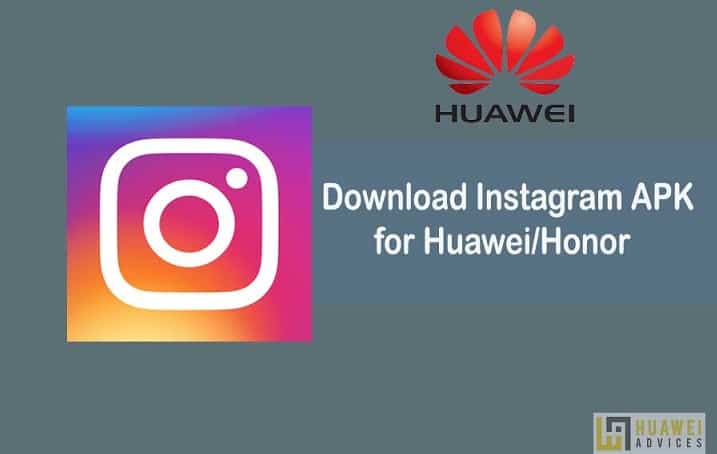 What is Instagram:
Instagram is a free photo and video sharing app available on Apple iOS, Android, and Windows Phone. People can upload photos or videos to their service and share them with their followers or with a select group of friends. They can also view, comment, and like posts shared by their friends on Instagram.
Facebook-owned Instagram is a widely downloaded Android app on the Google Play Store. And why not? With its quick photo and video sharing ability, it is a must-have these days for almost all. Unfortunately, Huawei AppGallery doesn't have Instagram. This will not stop users from getting the best Social app on their brand-new Huawei smartphone. As Android is open-source, Huawei users can manually download the Instagram APK and then proceed to install it. If you're new to APK installation, the following guide is for the same.
What's New?
Watch & create fun short videos on Instagram Reels
Use special camera effects to bring your video to life, including background music, face filters, & stickers
Upload your creative video clips and get discovered on Explore
Explore millions of videos
Watch & share any Instagram Reels video with your friends
Related Downloads:
Download Instagram APK for Huawei and Honor devices
   Instagram on Google Play Store
How to install Instagram on Huawei/Honor devices without Google Play Store / Services
1. Download the Instagram APK for your phone from the above link.
2. Enable installation of apps from Unknown Sources.
3. Open the File Manager app on your device.
4. Go to the Downloads folder and select the Instagram APK.
5. Grant necessary permissions and tap on 'Install'.
6. The app wizard should now begin installing. Once done, launch the app from the App Drawer.
7. Login with your Instagram ID or signup for a fresh account if you're a first time user.
That's it! Start sharing photos and videos with your friends on Instagram.
Download Instagram on Huawei – FAQs
Here's are some of the top queries regarding Instagram for Huawei phones:
How to update the Instagram Account on Huawei devices?
There is no possible way to select 'Auto-updates' for an Instagram app as it used for older Huawei phones with the Google Play Store installed. Users need to manually download & install the latest version just similar to the above steps. Follow the top APK providers like APKPure for the latest Instagram APK file.
Can I update the Instagram from Huawei AppGallery?
No, Huawei users don't have the option to update or download the Instagram app from the Huawei AppGallery – the Google Play Store alternative. Apart from Google Apps, there are several other popular apps that are missing in the Huawei AppGallery. These are – Twitter, Facebook's main app, WhatsApp, Messenger, Netflix, Prime Video, and more.
Is the Instagram APK compatible with all Huawei & Honor models?
Yes, the Instagram APK works with all the Huawei/Honor devices including the Huawei P40 Pro, Mate 30 Pro, Nova 7 SE, Enjoy 10 Plus, Y7 Pro, Honor 30 Pro+, Honor X10, Honor V30, and Honor 9X Pro.
How to uninstall Instagram?
It's just like the other Android apps. Go to Settings > Apps > Apps > Instagram. Tap on 'Uninstall'.
If you have any kind of queries regarding Instagram for Huawei, do let us know in the below comments. Also, do check our APPS section for more apps and games for your Huawei smartphone.