Huawei AppGallery is Huawei's in-house globally available app store. One can find most of the official Android apps developed by various Android developers across the world. Moreover, it also consists of all the apps developed by the Chinese manufacturer for Huawei and Honor smartphones. Check here to download Huawei AppGallery APK latest version.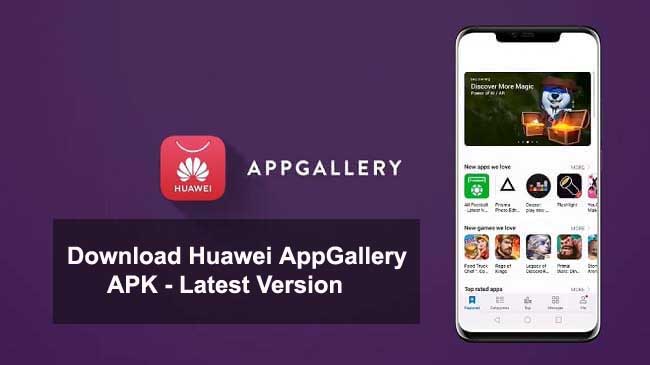 It's almost a year since Donald Trump's government-imposed trade ban on Huawei. With this, most of the Huawei and Honor devices announced after the trade-ban comes missing with Google Play Services and Play Store. This resulted in poor sales figures for Huawei and Honor smartphones all over the world.
In this scenario, Huawei has come with an alternative which is none other than its own Huawei Mobile Services and Huawei AppGallery. Although the AppGallery was already preinstalled on Huawei devices, hereafter it will become even more important.
Just like other app stores, Huawei AppGallery also comes with different categories of applications. Some of the top categories are communication, video games, photography, finance, and more. Inside each category, you'll find a bunch of different apps of course.
The info sheets of each of the apps include screenshots, general information about the apps' features, the approximate number of downloads, and of course, the download link. You can also check out the app's weight using that link.
Also Read: How to download and install the Google Play Store on any Huawei device
Features of Huawei AppGallery
4-layer protection against malware threats.
Selection of applications based on the user's preferences.
Different app lists.
App manager that carries out automatic updates.
Vouchers, discount coupons, and VIP privileges for Huawei and Honor users.
Download Huawei AppGallery APK – Latest Version
   Download AppGallery APK – v10.4.1.304
   Top Apps for Huawei – Download
Installation: Before installing the AppGallery APK, make sure the Huawei Mobile Services is installed, and "Unknown Sources" is enabled (Settings > Applications). Download the Huawei AppGallery APK from the above link and install it as a normal APK. Follow the on-screen instructions carefully for successfully installing the Huawei App Store. Once done, reboot your device and start downloading your favorite apps from Huawei AppGallery.
Publish your app in AppGallery: If you're an app developer and wanted to contribute to the Huawei AppGallery, then do check here.