Huawei Watch 2 gets official Android P Wear OS Developer Preview 2 support. In this guide, we have shared simple tutorial on how to download & install Android P Wear OS Preview on Huawei Watch 2.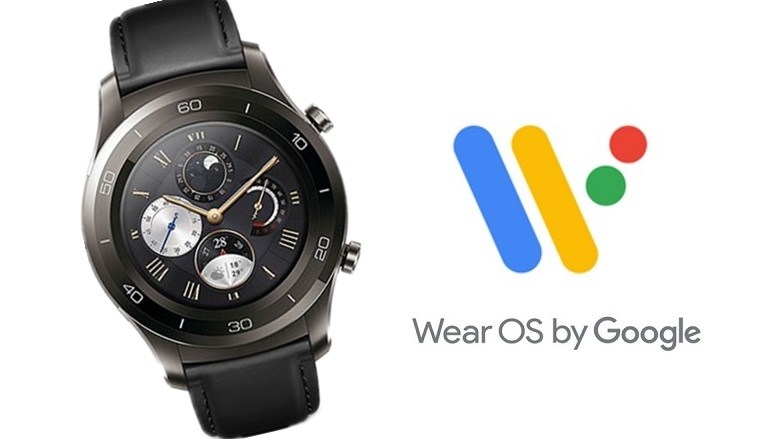 Google at its I/O Developer event 2018 announced the Android P Developer Preview 2 with tons of new features and changes. This time, Google has released Android P Beta for Wear OS, unlike earlier which was limited to smartphones. As the Android P firmware is still in developing mode, Google advices the developers to install it not by daily users. Developers need to submit bugs and issues if any to Google through its official page. Don't forget to check the list of known issues with the current build.
But if you're among those excited users to see what the new version of Android brings to your smartphone, then do follow our step-by-step guide on how to update Huawei Watch 2 to Android P Wear OS.
Related Content: Download Android P Launcher APK for Huawei EMUI phones [Pixel 3 Launcher]
Download Android P Theme for Huawei and Honor Phones
Early preparations:
The guide works only with Huawei Watch 2. Don't try to install Android P Wear OS on any other smartwatches.
Make sure to backup all your important data. Flashing the factory image wipes all your data.
The Huawei watch should be well charged enough.
Enable 'Developer options' and 'USB debugging' from settings (Complete guide).
Setup ADB and Fastboot drivers on your PC. You can follow our guide on how to download and install ADB & fastboot drivers on PC.
Download Huawei Watch 2 Android P Wear OS Preview
Steps to Install Android P Wear OS Preview on Huawei Watch 2
1. Download the Huawei Watch 2 Android P Wear OS Preview from above download section to your computer.
2. Extract the downloaded file (*tgz).
3. Now you need to copy all the extracted files to ADB & Fastboot folder (C:\adb).
4. Go to ADB folder and launch 'Command Window'. To do so, you need to press SHIFT key and right click anywhere in the ADB folder. Then choose 'Open Command Window here'.
5. Next you need to connect the Huawei smartwatch to PC using an usb cable.
6. Confirm the connection of your Android wear watch with your PC by giving the command:
adb devices
7. Then enter the below command to boot your watch into fastboot mode:
adb reboot bootloader
8. Next, give the below command to Unlock the bootloader
fastboot oem unlock
9. Once the bootloader of your Huawei watch is unlocked, you need to close the PowerShell window.
10. Go to C:\adb and double-click on the 'flash-all.bat' file to install Android P Wear OS Preview on Huawei Watch 2.
11. For Linux/macOS users, launch the Terminal and enter the below command:
./flash-all.sh
That's it! The installation process starts and takes few minutes to complete. Once finished, the Huawei Watch 2 will automatically reboots to latest Android P Developer Preview. Enjoy!
If you have any queries related to above procedure? Do feel free to share with us in the below comments.