Huawei is having a tough time these days due to the American sanctions. First, it was Google who stopped providing its popular services to Huawei phones, and then the popular chip supplier TSMC cuts-off chip orders to the Chinese telecom giant. Although these moves under the influence of the US government may be hurting Huawei badly, positively the company is getter stronger with several alternatives. Huawei has lost access to Google search but develops its own alternative service, the Petal Search. Check here to download Petal Search APK [11.0.1.303] latest version.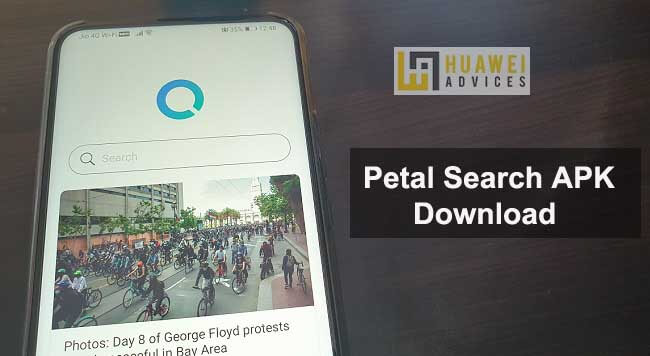 Huawei Petal Search was officially announced in mid-May 2020. The app was already developed in the last 1 year but got its first beta in February this year only. During the testing phase, the search service was called Huawei Search.
The Petal Search tool helps users search necessary information, weather forecasts, videos, listen to music, book hotel rooms, and most important download applications. Moreover, Huawei also promised to introduce more functions to this app in the upcoming updates.
One of the interesting features users will surely appreciate is the "Favorite Apps". With this feature, users can easily find applications from third-party sources and then download and install the APK. In case, the application is available in the AppGallery, the user will get redirection there otherwise one gets suggestions from popular third-party platforms like APKPure, APKCenter, Aptoide, and more. In some cases you can download the APK from the official websites this includes both WhatsApp and Facebook.
Also Read: Best Apps Collection for Huawei/Honor
The following are some of the top features of the Huawei Petal Search [11.0.1.303] –
App recommendations and searches
Daily weather forecasts and top news
Live sports scores and schedules
Video, image, and music searches
Financial news and stock market updates
Security protection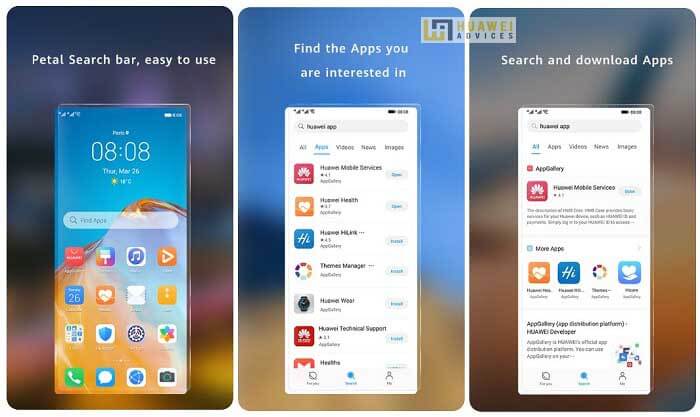 Download Petal Search APK [11.0.1.303] – Latest Version
How to activate the Petal Search Widget
1. Go to the Home Screen of your device.
2. Press and hold on the screen or pinch together two fingers.
3. Select 'Widget' from the bottom of the screen.
4. Select 'Search' from the widget options (Make sure to scroll left or right to find the option).
5. Touch the "Search" widget to add it to the home screen.
6. Enjoy!
Liked the Petal Search Widget from Huawei? Do share your thoughts in the comments below!