At this time, most of the Huawei and Honor users might be enjoying the latest EMUI 10 software. Unfortunately, there are also few Huawei models which will be unlucky to get the company's latest skin based on Android 10. Here we have a list of Huawei and Honor phones that will not get the EMUI 10 update.
Soon after EMUI 10 announcement back in August 2019, Huawei and Honor revealed the EMUI 10 roadmap for its devices. As scheduled, the stable EMUI 10 update is rolling out for eligible devices across the globe. Now, the company reveals the devices which will not receive the EMUI 10 update.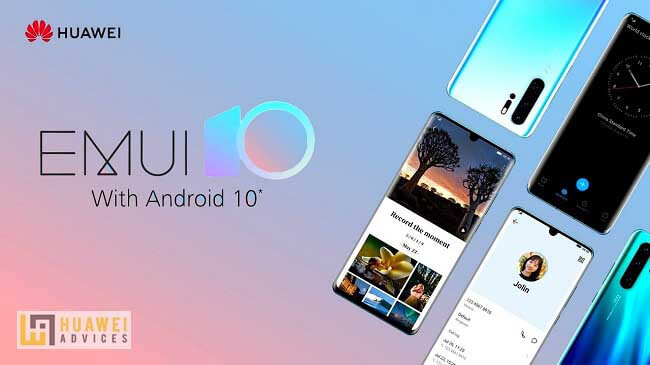 List of Huawei and Honor devices that will not get EMUI 10 update
Huawei Y9 2019 (Indian region)
Huawei Nova 3
Huawei Nova 3i
Huawei P20 Lite
Honor Play
Honor 9/9 Lite
Honor 8X Max
This confirmation comes from Huawei itself when thousands of Huawei and Honor users ask whether their device is eligible for EMUI 10 update or not? Huawei through its Twitter handle for various region responded that because of hardware limitations they are unable to deliver the latest software update for these devices.
Although they were few devices that were expected not to get the EMUI 10 update, the above list also consists of devices that most of you might have expected another major upgrade. These are the Huawei Y9 2019 and Honor Play. Regarding this, Huawei Y9 2019 users sign a changlog.org petition. And guess what? This petition turns things around and finally, Huawei included the Y9 2019 in the EMUI 10 eligible list. However, the Indian variants of Huawei Y9 2019 still in the list of Huawei and Honor devices that will not get EMUI 10 update.
Moreover, Honor Play users have also started a petition for the EMUI 10 update on Changelog.org. Honor Play users were really heartbroken when the Honor 8X, the low specs 2018 Honor smartphone has already received the stable EMUI 10/ Android 10 update and the Honor Play which has better specs than the Honor 8X is left behind. This campaign will surely make Huawei rethink and consider Honor Play for Android 10 update.
"We understand your interest in EMUI upgrade. Please be informed that we have roll-out our EMUI upgrade plan for all the devices. For Honor Play we will continue to provide regular security updates and necessary update enhancing devices to perform at an optimum level. For more details kindly stay tuned to our official pages. We appreciate your cooperation, understanding, and patience" Honor India.
Own any other Huawei model and still don't received the EMUI 10 update? Comment below!