Soon after the EMUI 11 announcement at the HDC 2020, the Chinese smartphone giant started recruiting the Huawei P40 and Mate 30 users for the EMUI 11 beta update. However, it was limited to the Chinese region only. Now, Huawei has expanded the EMUI 11 beta program outside of China, and Russia is the first country to get it. Users of Huawei P40, P40 Pro, P40 Pro+, and Mate 30 Pro are being recruited for the EMUI 11 beta testing in Russia.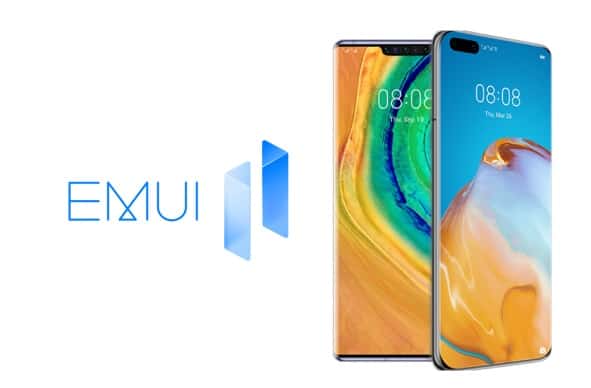 This is a closed beta update. That means only selected users of Huawei P40, P40 Pro, P40 Pro+, and Mate 30 Pro will get an opportunity to test the latest features of EMUI 11. Once the ROM is stable enough, more users will get a chance to experience the EMUI 11 under the open beta program. Soon, this will be followed by a stable release.
If you own any of the above-listed devices and wanted to experience the EMUI 11 before any of your friends does, do follow the below steps –
How to apply for EMUI 11 beta update:
1. Register yourself for the EMUI 11 beta update from the following links. Make sure your phone model is certified for sale in Russia.
2. Selected users will start receiving the EMUI 11 beta update from mid-October.
3. Until November 14 test and share your thoughts and findings of the beta version of EMUI 11 at the appropriate link.
Prizes:
Four comment writers, selected at random, will receive a prize – a coupon for a discount of 500 rubles in the Huawei online store.
EMUI 11 Features:
EMUI 11 is currently based on Android 10 but features numerous changes from EMUI 10 and EMUI 10.1. Multi-window and Split-screen functionalities are the top highlights of the EMUI 11. These functions have been placed at the center so that the user can get more familiar with the features instead of tucking them somewhere in the menus.
Customizable always-on display, Smoother animations, Subtle effects, Privacy-based screen projection, Super Notepad, and new security standards and privacy features. For a detailed list of changes, do check EMUI 11 Features here.