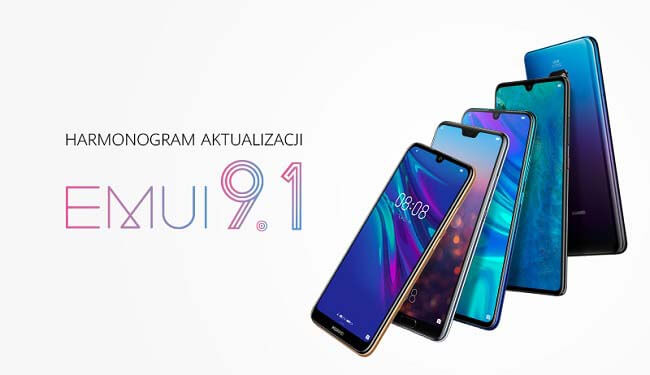 Huawei is currently the second-largest smartphone vendor across the globe. The only reason behind its success is its high-quality products and after-sale service. Earlier, Huawei has been criticized for slow system updates and the company improved that area too by rolling out the latest software updates.
EMUI 9.1 is the Huawei's latest custom skin based on Android which is already released for its range of smartphones. The Huawei Mate 20 series was the first to get the EMUI 9.1 update back in June 2019. Soon after, several other devices including the Huawei P20, Honor 8 Pro, Mate 10 Pro, Mate 9, Y9 2019, Nova 3i, and P30 Lite users have been upgraded to the latest EMUI OS.
Today, Huawei Poland confirms the EMUI 9.1 arrival to even more devices. The list includes the Huawei Y6 2019, P Smart 2019/2018, Mate 20 Lite & Mate 9 Pro. It is surprising to see the Huawei Mate 9 Pro name in the list as the smartphone is three-year-old from now.
Also: How to download and install the EMUI 9.1 Update [All Models]
There is no confirmed release date of EMUI 9.1 update for the above Huawei devices, but it will be available between now and October 2019. One can also have a look at the below image for update progress schedule of Huawei phones shared by Huawei Poland.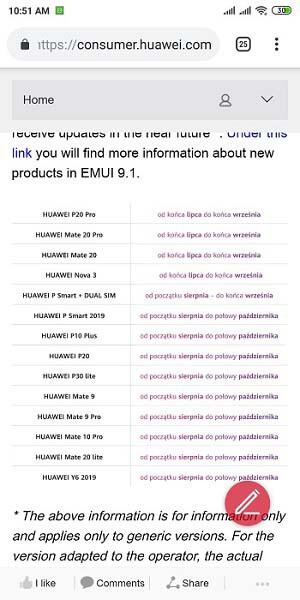 Apart from Poland region, the users of Huawei Y6 2019, P Smart 2019/2018, Mate 20 Lite & Mate 9 Pro from other global regions can also expect the update in the coming weeks. Stay tuned as we'll update once any of these models start receiving the update in Poland or any other parts of the world.