Facing 'No sound, weak sound, or disruptive noise' on your Huawei smartphone? If yes, then here we have a list of solutions that helps to fix speaker issues on any Huawei device.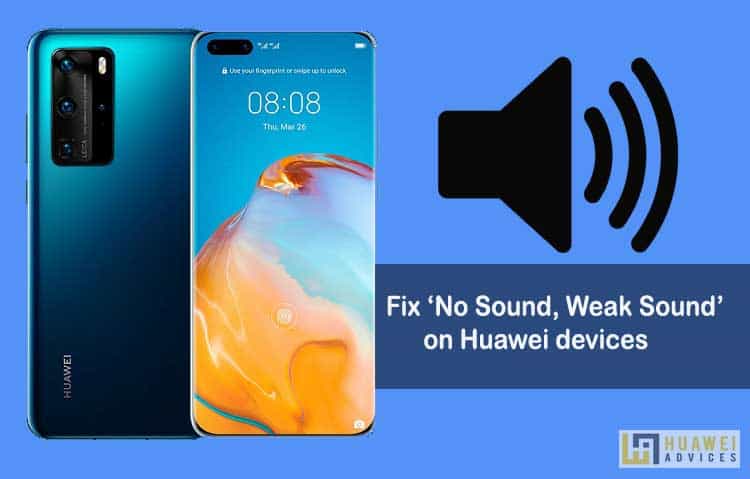 These issues may be due to software glitch, dust, debris, or even physical damage. For most of the cases, the speaker's sound issue can be fixed by just troubleshooting the device. In this article, I'll explain the steps to take to fix your Huawei speaker when it won't work.
How to fix a Huawei phone speaker not working properly:
There might be several factors causing the sound issue on your Huawei phone. Try the following troubleshooting methods one after another:
Undo changes if you did any
Undo all the changes in case if you made any in your device. You might be among those who like to change things by tweaking settings. Sometimes, you may have turned off or modified some settings by mistake. These settings might be causing sound issues which can be easily solved by reversing whatever it is that you did. If the issue still persists, try the below method.
Try clearing the speaker
Dirt, debris, or dust could be attracted by the phone's speaker. This could be the reason behind poor sound on your Huawei handset. Try cleaning the speaker with compressed air and check to see if the Huawei speaker problem has been solved.
Adjust Volume
Make sure the speaker volume level is at maximum. In some cases, users face the no sound issue by just forgetting to turn up the volume. This might sound silly, but yes there are some users who reached us regarding the issue and they later find out that they forget to turn up the volume. So, try increasing the sound using the volume buttons.
Disconnect Bluetooth
Audio problems can be caused by Bluetooth. Make sure to turn-off Bluetooth or disconnect any Bluetooth device synced with your smartphone. Check whether this has solved the sound issue on your Huawei device. If no, continue to the below-troubleshooting step.
Wipe Cache
Wiping system cache works many times for solving an issue or bug. Thus, this method will be effective in fixing the sound issue on a Huawei phone. Follow our guide on how to wipe cache partition on Huawei/Honor devices.
Force Reboot
At last, try refreshing your device by a force reboot. This method did wonder for solving minor issues and bugs for several users. Read how to force reboot a Huawei phone.
If none of the above methods worked, then it may be an issue with your Bluetooth hardware part. Visit the nearest service center and address the issue. If the speaker is corrupted, you need to replace it with a new one.