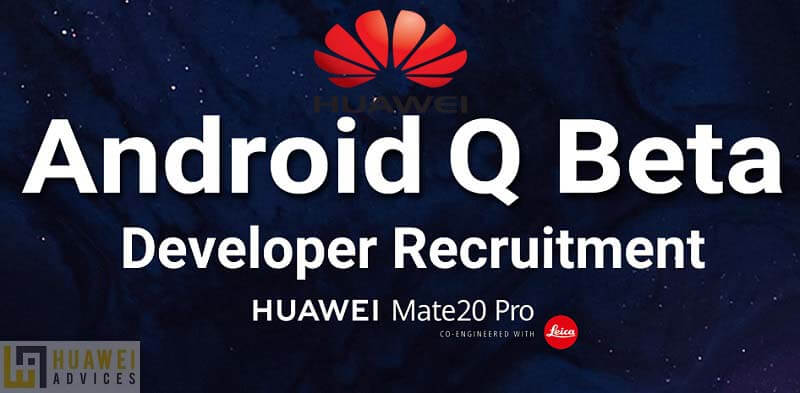 Last week, it was a really hard time for Huawei as it was included to the U.S. Department of Commerce's 'Entity List' meaning no U.S. Company is allowed to perform any kind of trade activities with Huawei. As a result, most of the U.S. top tech companies starting banning Huawei. First, it was Google who revoked Android license followed by Intel, Qualcomm, and Broadcom stopping services and components to Huawei reach.
Now, it seems the things could solve soon as Google added back the Huawei Mate 20 Pro to the Android Q Beta program, after being removed last week. To remind you, Huawei & Google started recruiting participants to test the new software on their Mate 20 Pro phones earlier this month.
This great news comes days after Huawei was quietly restored to membership of three key tech associations i.e. SD Association, WiFi Alliance, and Bluetooth SIG. It means all the upcoming Huawei smartphones will have access to connectivity and hardware features developed by these companies.
Are things really getting good for Huawei or it's just software support from Google to its existing users under the 90-day temporary license? Well, what could be the reason? As a time period, the Huawei devices are made eligible for the software updates.
End of the day, Huawei is all preparing to overcome this situation by developing its own operating system for its devices that are set to debut as early as this fall. Regarding this, the Chinese telecom firm has already trademarked three names i.e. Huawei Ark OS, Huawei Ark, Ark, and Ark OS with the EUIPO (European Union Intellectual Property Office). Of all, the Ark OS looks a popular bet.