Huawei and Honor phones are slated to get the upcoming major Android 10 (EMUI 10) update in the coming months, an industry source told IANS.
This information pops-up soon after Huawei announced its official list of smartphones confirmed to get the Android 10 update. There are 17 devices in the list including the Huawei P30 Pro, P30, Mate 20, Mate 20 Pro, P20 Pro, Mate 10 Pro, and several others. You can check HERE for the complete list of Huawei phones supposed to get Android 10 update.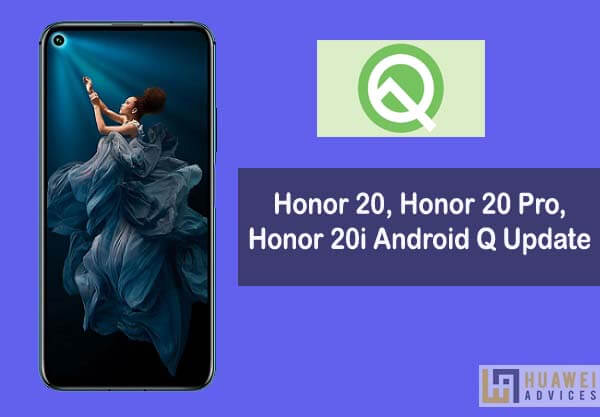 Coming back to the topic, the Honor phones confirmed to get the Android 10 / EMUI 10 update includes the newly announced Honor 20 series comprising Honor 20 Pro, Honor 20, and Honor 20i (Honor 20 Lite).
Moreover, this major Android upgrade will also be made available to other Honor devices namely Honor View 20, Honor 10 Lite, Honor Play, and Honor 8X.
Also: EMUI 10 based on Android Q: Appears for the first time on Huawei P30 Pro
This announcement was very crucial to bring back the trust of all Huawei fans around the world after the US has imposed a trade ban on Huawei. Moreover, the Chinese telecom giant also stated that all the existing smartphones, as well as one that is in stock, will get continuous support of security updates and after-sale services. Moreover, future smartphones will run on Android-based OS and supports all the top social networking apps like Facebook, WhatsApp, Instagram, and others.
Currently, there's no official confirmation when the Android 10-based EMUI 10 update will be rolling out to these Honor smartphones. But, one can expect immediately after Google releases the update for its Pixel lineup of smartphones.
Meanwhile, Huawei on Thursday said things have started looking up for the company with the signing of key 5G deals in the UK and Russia, adding that it is "positive" about the future.