Missing Google Play Service and Play Store on your Honor 9X smartphone? Need not worry! Here we have a detailed tutorial to download and install the Google Play Store on Honor 9X.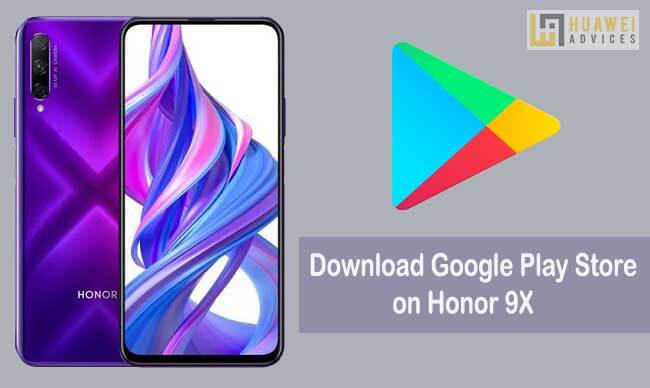 Since the US government imposed a trade ban on Huawei, none of the latest Huawei and Honor devices ships with Google Play Store and Play Service. Huawei Mate 30 Pro, Honor 9X Pro, Honor 9X are the few models launching without Google Apps.
Instead of Google Apps, Huawei and Honor devices comes with its own set of services like the Huawei Mobile Services and Huawei App Gallery. However, this App Gallery lacks many popular applications (Google Apps) thereby becoming a reason for Huawei fans not purchasing smartphones. This will be a huge drawback for Huawei which is well-known for producing camera-centric and high-performance smartphones.
Knowing all this, if you still purchased a Huawei/Honor device then here we have a good thing for you. We'll guide you to download and install the Google Apps. However, it is an official method working with most of the Huawei devices including the Honor 9X.
All you have to do is download & install the Chat Partner app on your Honor device. Few tweaks to the app get the Play Store installed. All credits go to Huaweiblog for sharing this tutorial.
Before talking directly to the process, I just want to let you know that Google doesn't encourage this kind of unofficial Play Store installation. Any practice of side-loading Google apps may cause security issues. One should proceed at their own risk and it will be wise to back up your handset first.
Own any other model, don't worry here we have a guide to download Google Play Store on all Huawei & Honor devices.
Download and install Google Play Store on Honor 9X
1. Firstly, download and install the Chat Partner app on your Honor 9X. This app is not available on the Huawei App Gallery, so you need to refer the below link to download its APK file.
2. Once the app is successfully installed, you need to launch it from the app drawer.
3. From the app home screen, select the 'Detect device' button.
4. You'll be redirected to a new menu. Here the app automatically scans your phone and notifies that there are no Google apps (Which you already know).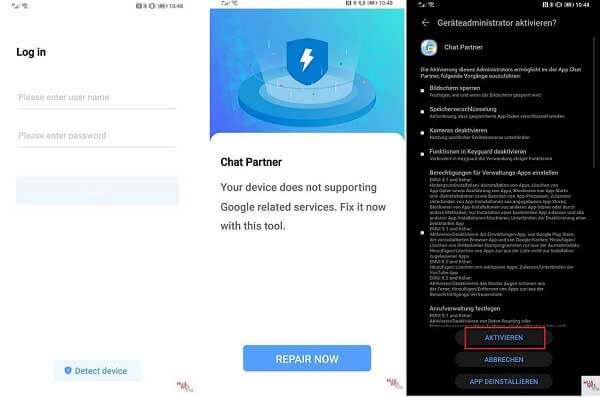 5. Simply, select 'Repair now' followed by the 'Activate' option.
6. Now the app will start installing the Google Play Store on your Honor mobile.
7. Open the app, enter your Google login credentials and you'll have access to all of your favorite applications.
Note: Google Play Store might crash a couple of times after the installation. We advise you to reboot your device for smoother performance.
I hope the above steps were useful in installing the Google Play Store on Honor 9X. If you have any kind of issues while following the above steps, do feel free to share with us in the below comments. We will get back to you with the most possible solutions.