Honor Band 5, the latest fitness tracker from Honor has started receiving a new software update. The update brings new features, performance improvements, and better stability over the previous version. Check here to download and install v1.1.0.92 Firmware update on Honor Band 5.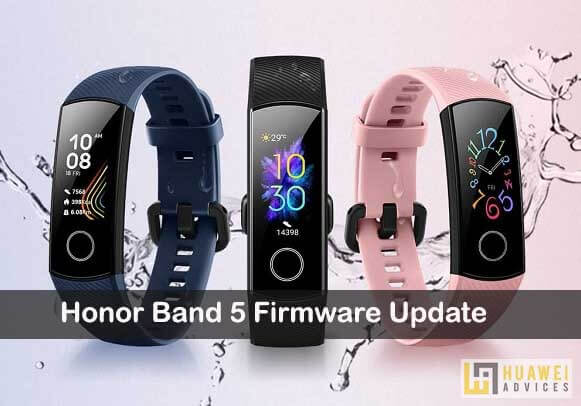 The latest software update for Honor Band 5 carries the version number 1.1.0.92 and is about 7.23MB in size. Here's what the changelog reads:
Update Log:
This version adds language to select and optimizes the system stability, strongly recommend you to upgrade to use it.
[Add]
Adding language selected when first boot up.
[Optimization]
Optimize the skip smooth of the first-level menu.
Optimize the system stability.
Modify some known bugs.
Before we take you to the Honor Band 5 update process, do check out the below requirements first:
The update process takes up to 20 minutes. So, keep patience and wait for the upgrade to finish.
Ensure the battery level on your band is more than 30%. If not, charge it now!
Please make sure that the Bluetooth connection is maintained during the upgrade process. If the update fails, please try again.
Also Read:
How to update Honor Band 5 firmware
Once fulfilled the above pre-requisites, do check out the below step-by-step guide to download and install the v1.1.0.92 firmware on Honor Band 5:
1. Firstly, pair Honor Band 5 to your smartphone via Bluetooth connection.
2. Launch the Huawei Health App.
3. Tap on Honor Band 5 symbol (paired Device) at top right corner.
4. Select Settings > Firmware Update.
5. The latest firmware update will be automatically (if available) downloaded and installed on your Honor band.
6. Once done, tap on Finish. This will reboot your Honor Band 5 to the latest firmware version.
7. Enjoy!
If you've any kind of queries or issues while upgrading Honor Band 5? Do feel free to let us know in the below comments. Also, check our Wearables section for more tips and tutorials.