Apple announced its latest version of operating system iOS 13 at the WWDC19 event last month. Along with the new features, iOS 13 also brings beautiful stock wallpapers. Luckily, we have managed to extract these wallpapers and thus here we have shared download links of these iOS 13 Wallpapers.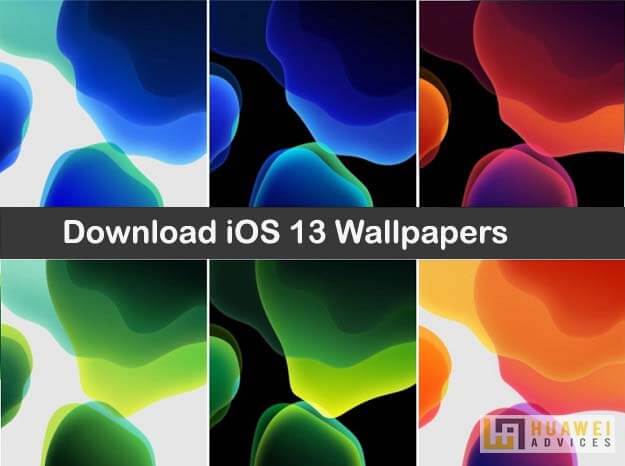 With a great design, the resolution, the texture colors and lots more lure users to get the iOS 13 wallpapers on their current smartphone. Initially, there are four new wallpapers available to download and all these wallpapers come in two variants. In light mode, these wallpaper have white backdrops, while in the Dark mod it brings the black background.
The Dark Mode, Sign in to Apple, and Advanced Photo and Camera features are the highlights of the iOS 13 OS. The Dark Mode introduces a dramatic new look for iPhone. It's thoughtfully designed to make every element on the screen easier on your eyes and is seamlessly integrated throughout the system. Also, it's simple to turn-on the mode and all iOS stock apps support it. You can also check here for complete details about the iOS 13 features.
Also: Download iOS 13 Theme for Huawei/Honor devices
Download iOS 13 Wallpapers
We have packed all the iOS 13 wallpapers in a single zip file which can be downloaded from below. These wallpapers come with a resolution of 1242 x 2208 pixels resolutions.
Apple-iOS-13-stock-wallpapers.zip – https://huaweiadvices.com/fthl
Do share the above iOS 13 wallpaper collection to your friends and relatives and let them apply these on their iPhone devices.
You may also like: