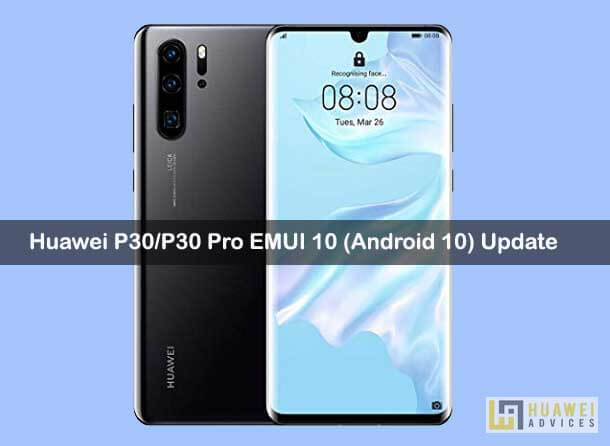 Google announced the Android 10, its tenth major release and the 17th version of the Android mobile operating system on September 3, 2019. Soon after the announcement, major OEMs apart from Google namely OnePlus, Essential, Nokia, and Xiaomi have started rolling out the Android 10 update to its supportive devices. On the other hand, Huawei went busy with the EMUI 10 based on Android 10 beta updates for its devices.
Today, Huawei fans will be happy to hear that the company has started rolling out the stable EMUI 10 (Android 10) update. As scheduled, the Huawei P30 and P30 Pro are the first to get the upgrade. Initially, the Android 10 update is limited to the P30 devices in China only, global users need to wait some time more for the update.
The stable EMUI 10 update is made available for both the beta testers as well as the stable EMUI 9.1 ROM. For beta testers, the update bumps the build number from 10.0.0.159 to 10.0.0.166 and, 9.1.0.26 to 10.0.0.166 for stable ROM users.
Also, the Huawei P30/P30 Pro users on EMUI 10 beta will see the OTA update notifications on their device screen, while the stable users need to register for the upgrade manually via the HiCare. To do so, you need to go to HiCare App > Services > [Upgrade] Early Adopters.
Also Read: EMUI 10 – List of Top Features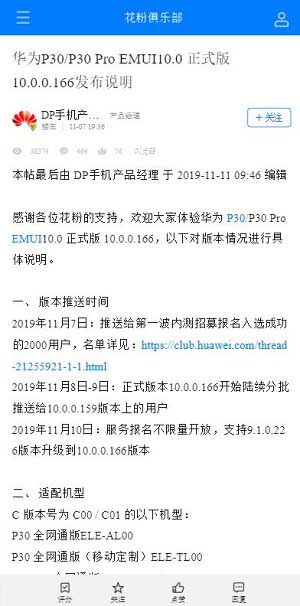 EMUI 10 update brings a refreshed User Interface, enhanced performance, and more. You can refer the below source link for a detailed changelog overview.