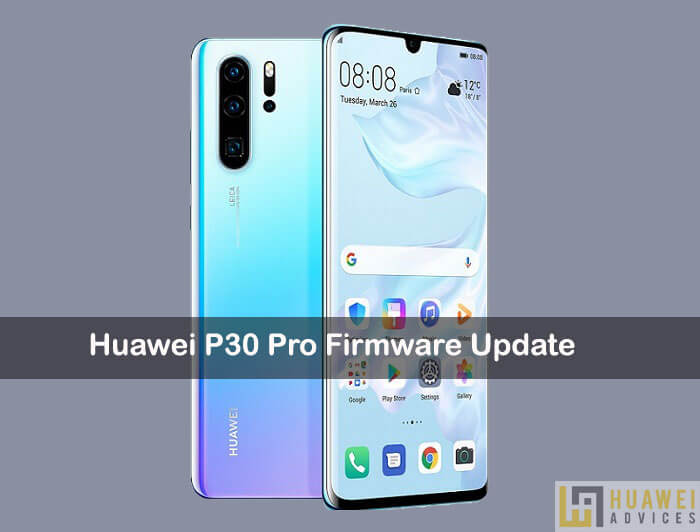 Huawei announced its latest camera-centric P series smartphones, the Huawei P30, and P30 Pro at a Paris event on Tuesday. Although these devices are due for pre-booking starting from April 5, the Chinese smartphone giant already started rolling out its first software update for Huawei P30 Pro. It is a minor update which optimizes camera performance, fingerprint unlocks, and audio experiences in certain scenarios.
Accordingly to screenshots shared by Twitter user Paul O'Brien, the latest software update for Huawei P30 Pro brings the version 9.1.0.124(C431E4R2P2) and support for third-party notifications are the major highlights. The update has been pushed via OTA and is about 404MB in size.
The new EMUI 9.1 update for P30 Pro tweaks the Always on Display feature which now shows all the notifications from both – system and third-party apps. Earlier, these notification features were limited to only system apps. Additionally, the update also fixes an issue that caused audio and video to go out of sync during the playback of Instagram videos recorded in hands-free mode. It also improves fingerprint unlock performance and brings the March 2019 security patch to Huawei P30 Pro.
Check below for complete changelog overview of Huawei P30 Pro EMUI 9.1.0.124 firmware update –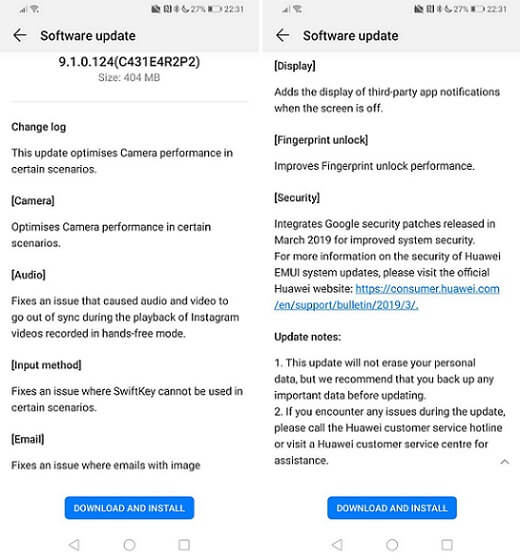 It is highly anticipated that Huawei will also enable third-party notifications when the screen is off to all its devices through EMUI 9.1 update. It has already upgraded most of its devices to EMUI 9.0, thus the EMUI 9.1 might be on the way. Stay tuned as we'll update once Huawei reveals any plans for EMUI 9.1 update for its devices.