Doesn't need your Huawei ID anymore? Then there is an option to delete it permanently. There might be few Huawei and Honor users who find difficulty in deleting the account. For all those users, here we have a step-by-step guide that helps to delete the Huawei ID account.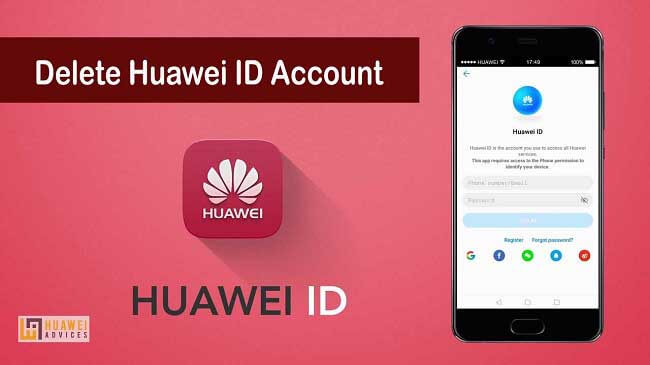 Huawei ID is an exclusive account for Huawei and Honor devices which lets you access Huawei services like Cloud, AppGallery, Video, Themes, HiGame, and more. Moreover, the same account can also be used to sign-in to Huawei forum where one can submit their phone queries, share tips & tutorials, and more. If you still don't have a Huawei ID account, then check HERE to create one.
It is worth important to note that after you delete Huawei ID, all your personal data in the Huawei server will be deleted permanently. Moreover, your personal data in the backup and log files of the server will be automatically cleaned up within six months. So, it is advisable to backup all your important data from Huawei servers before starting the deletion process.
In case, your account has a child account, you need to sign-in with child account login credentials and delete the account. Then, you can proceed to delete the main account.
How to Delete Huawei ID account on Huawei / Honor devices
1. Screen unlock your phone and go to Settings.
2. Make sure your device is logged-in with Huawei ID. If not, log-in now.
3. Next, go to the Huawei ID account center.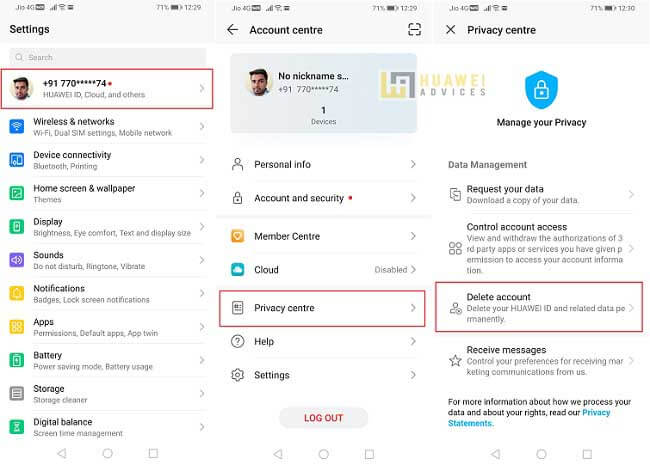 4. Tap Privacy Centre.
5. Next, select Delete account (Delete your Huawei ID and related data permanently).
6. In this screen, you need to re-enter your Huawei ID password and hit 'NEXT'.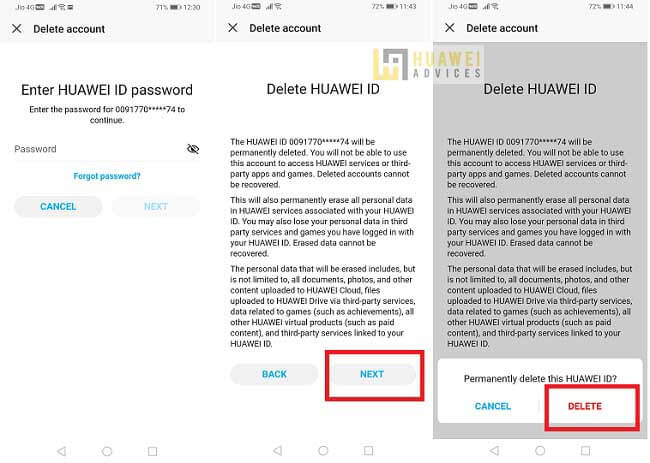 7. Confirm your action!
That's it! Your Huawei ID and all its associated data will be permanently removed from Huawei data servers.
Also: How to Software update on my Huawei and Honor smartphone | Latest EMUI Upgrade
How to delete Huawei ID from web portal:
Apart from the Huawei phone settings, there is also another way through which users can delete the Huawei ID. It is via Huawei's official website. Refer the below steps for the same –
1. Go to the Huawei ID login interface from here.
2. Click Settings in the upper right corner.
3. Scroll down the page till the Delete account is displayed.
4. Enter the password once again to delete the account.
5. Done!
I hope the above steps were useful in deleting the Huawei ID. For more queries or issues, check Huawei ID FAQ here.