Huawei, as promised, introduced the most exciting and innovating feature: Dual-View Camera Mode in its latest software to both Huawei P30 and Huawei P30 Pro. It is the feature Huawei highlighted at the P30 series launch event last month. Both the P30 and P30 Pro offers some amazing photography and have been praised for its zoom capabilities as well as its performance in low-light conditions.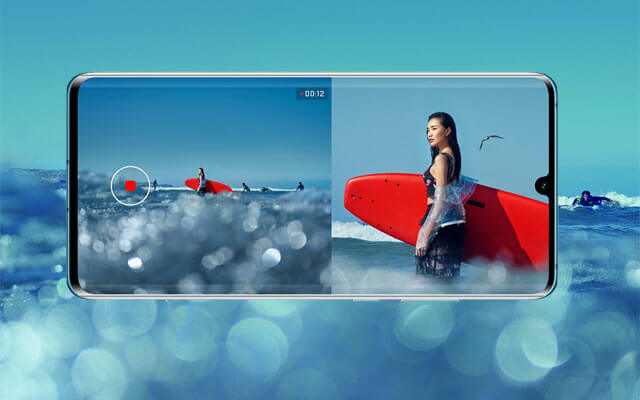 What's the Dual-View Mode?
Under Dual-View Mode, users can shoot video with the primary camera simultaneously there can also record the second video using the zoom cameras. More importantly, the screen splits into two showing both the recordings side-by-side. Pioneering this advanced camera technology, Huawei's continued innovation and focus opens the doors for users to further experience the creative possibilities within videography.
With the release of dual-View camera mode, the Huawei P30 series becomes the first ever smartphone brand to bundle a totally new function. This allows users to capture large scale events or the full view of a scene in a unique and refreshing fashion.
If you've recently purchased Huawei P30 or P30 Pro and find it difficult in accessing the Dual-View camera mode, then there is no need to worry about. Here we have a step-by-step guide on how to use dual-View camera mode on Huawei P30 series smartphones.
Related: How to update any Huawei phone via HiSuite
How to Use Dual-View Camera Mode on Huawei P30 and Huawei P30 Pro
After updating your device to EMUI 9.1 firmware, follow the below steps to enjoy Huawei's latest EMUI feature:
1. Launch the Camera app on your device.
2. From the options to change mode, you need to select 'More'.
3. Tap on 'Dual-View'.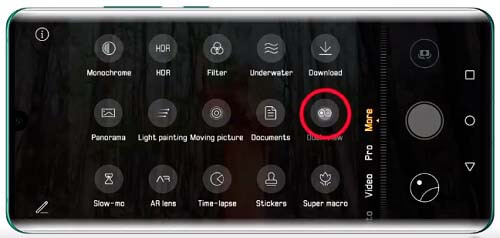 4. Start recording the video on your device by tapping on the record button.
5. Once done, tap on the record button again to stop the recording.
That's it! You've successfully recorded video via Dual-View Camera mode. To access the video, go to Gallery.
Already used this special feature on your Huawei P30 or P30 Pro? Then share your experience in the below comments. Also, do check our EMUI section for more such useful tips and tutorials.