Huawei and Honor are among those smartphone giants who provides a microSD card slot for most of its devices. This slot can be used for further memory expansion in-spite of having larger on-board memory. The SD card feature is very useful to store videos, images, documents, and other data whenever the internal storage is running out of space. But, there are times when you need to "Format" your SD card for a technical glitch or some other reasons. Not all EMUI users know how to perform a MicroSD card format. To make things simple for them, here we have a guide to Format SD Card on Huawei and Honor devices.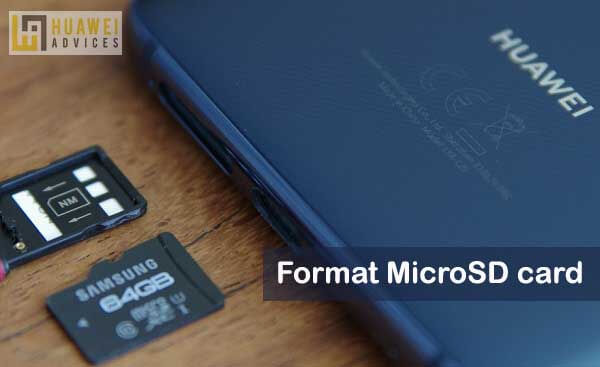 Before we start with the microSD card format process, make sure you back up all your important files or information you want to keep. Formatting the memory will erase all your data. You can follow our article on how to backup a Huawei phone.
Guide to Format SD Card on Huawei and Honor mobiles
1. From the App Drawer, launch the Settings app. You can also access main Settings by dragging the notification bar and tapping on the gear icon located at the top right corner.
2. Scroll down to Storage and tap on it.
3. Select "Format SD Card" and follow the prompts.
4. A warning screen will appear on the screen. Agree to continue.
5. Finally, tap on Format SD Card again and select Delete All to start the format process.
6. Once the memory card is successfully formatted, reboot your device for a smoother performance.
I hope the above steps were useful in formatting SD Card on Huawei and Honor devices running on EMUI OS. Also, check our EMUI section for more tips and tutorials.
You may also like: