Updating your phone to the latest Android version is the primary task of each and every smartphone user irrespective of which OEM smartphone you use. Android updates help to fix software bugs (if any), add new features and improves the overall performance of your device. If you're an Honor user and looking for Android update, then you're at the right place. Here we have a simple guide on how to update Android on any Honor smartphone.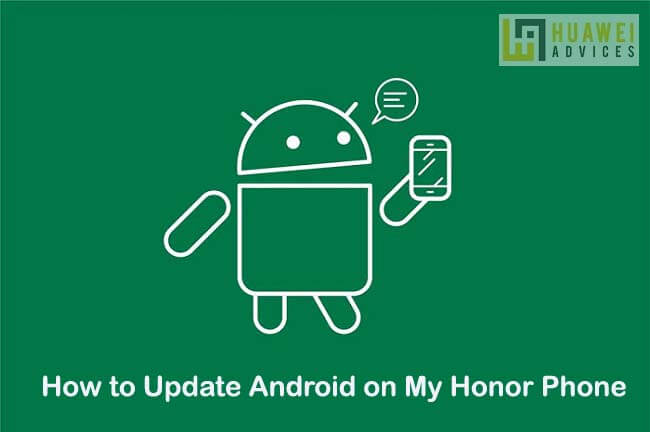 Before we take you to the instructions, you need to fulfill all the below pre-requisites. Also, do remember that the guide works only with Honor devices running on EMUI OS. So, let's have a look at it:
Charge your phone:
Before starting the Android update tutorial, make sure the power level on your Honor mobile is more than 50%. It's very important to have enough battery level on your device as any shut down in-between the Android update leads to a brick. The update undergoes core changes to your software and a small mistake can lead to a disaster. To be on a safer side, it's better to plug your phone into its charger before you start.
Remember your memory
If you have a MicroSD card, don't remove it during the update. And, if you plan to update it via your computer, keep it plugged in via USB for the whole duration of the update.
Save Mobile Data
As the Android update size are bigger, it consumes lots of data for downloading the firmware package. So, it is wise to use Wi-Fi connectivity over mobile data. This will help you to save mobile data for your social activities like Facebook, Twitter, etc. in the absence of Wi-Fi.
Proper Backup
Although the OTA Android updates are free from data loss, it is highly advisable to perform a backup of all your important data to a safer place. This can be later restored if any mishap happens.
Download & Install HiSuite (for method 2 only)
HiSuite is the official software from Huawei for Windows and Mac. HiSuite helps to download and install the latest software on your Honor smartphone.
   Download HiSuite for Windows / Mac
Also Read: How to Update Huawei / Honor devices using HiCare App
How to Update Android on my Honor phone
There are two methods you can follow to update Android software on your Honor smartphone. First one is to update it online directly from your phone while the second is to use HiSuite on a computer. Read on for both the methods:
Method 1: Update via Settings
Go to Settings > About Phone. Here you will see the details of the current Android version. Underneath you will see a button entitled 'System updates' > 'Check for updates'. Tap on this and you will be updated in no time.
Method 2: HiSuite Update
1. Launch the HiSuite app on your PC.
2. Connect your Honor device to PC using a standard USB cable.
3. On a successful connection, the phone model number will be displayed on the HiSuite app.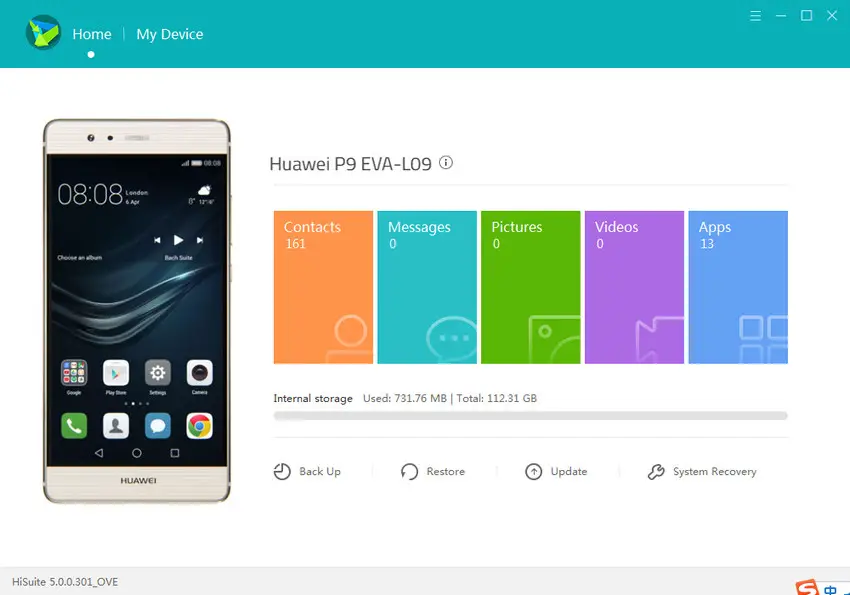 4. Now you need to click on 'Update'.
5. HiSuite will search for any updates for your particular phone. From there, you can update easily by following the on-screen instructions.
6. When your update is complete, the Honor automatically reboots to latest Android version.
7. Enjoy!
You can also follow: How to update my Honor phone via HiSuite [Latest Firmware]
I hope the above steps were useful in installing the latest Android version on your Honor smartphone. If you face any difficulty while undergoing an Android update, do feel free to comment below. We'll get back with the most possible solutions. Also, do share the post with your friends on social media like Facebook, Twitter and let them update their smartphone to the latest Android.